zhaDue to COVID-19, people are stocking up on daily essentials! There is one thing that most of us didn't think about, and that is the clothing we wear daily...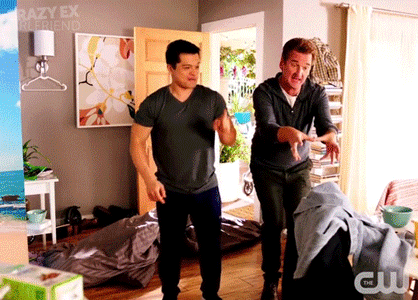 Contamination on our clothes? 
If the first thing you do when you reach home is to lie on the couch in the same clothes you've been wearing all day, you may want to reconsider. Different kinds of microbes will survive in clothing during different times and it's not easy to know if people or surfaces you come into contact with are infected with harmful microbes.
Photo source - Free-Photos@Pixabay
Not just on the outside, our body produces sebum, dead skin cells detached and sweat. Wet and sweaty clothing can trap dust and dirt which clog pores and often leads to breakouts. The smell may probably stick around you due to bacteria.

Photo source - un-perfekt@Pixabay
How often should we wash our clothes?
"But I only wore this for a while just now…" Most of the people may think that they need not wash clothes worn only for a short period of time. However, in light of the Coronavirus pandemic, we do recommend everyone to wash their clothes after wearing, to reduce the risk of being infected and prevent unpleasant odor. 
For clothes that you are not going to wash frequently (e.g. jacket / jeans), you may use alcohol to gently wipe the surface and let it ventilate for some time to kill most of the bacteria on it.
Pick the right laundry product! 
Do some research when picking the laundry detergent as some available on the market may contain Carcinogen additives which are harmful towards our health and body when they get in touch with our skin! 
Fluorescent brightening agents are added to laundry detergents for the whitening effect. However, these are harmful chemicals that will remain on the clothing fiber as you wear them and may cause skin diseases. 
Most laundry softeners (available in various fragrances) are appealing to the market because of the smell. However, these consist of only chemicals and fragrances, but nothing to do with proper cleansing! It's not just about the smell of the product! 
This is a wrong conception and needs to be rectified immediately!
With so many options in the market, how do we choose?
- ANORMAL Laundry collection -

There are 3 types of product under this collection ➜
Normal Laundry Detergent / Normal Laundry Softener / Laundry Perfume

¹ Normal Laundry Detergent ▼
Ⅰ. Strong cleansing strength
Uses EM Enzyme as main ingredients, able to remove contaminants with just a small amount (breaks down 99.9% of contaminants). EM Enzyme is smaller than fiber particles, making it able to clean every corner of the clothes.
**EM is a combination of bacteria that are beneficial to the human body, with a mixture of more than 80 types of bacteria**

Ⅱ. Natural Plant Surfactants  
Use of soy and coconut oil to extract natural surfactants. They are harmless to the human body, minimize irritations and also safe to use.

Ⅲ. 99.6% Odor elimination
Clothing will not have a 'stuffy' smell as you dry it under the sun
Ⅳ. No harmful chemicals detected
Obtained certification from recognized institutions on no harmful substances in the product 
This product is made of safe ingredients, let's check out whether the strong cleansing strength is true?

From the ingredients to cleansing strength, they have all passed the tests! For your family's health, choose the best and safest laundry detergent!
²Anormal Laundry Softener (Fragrance-Free) ▼

You must be thinking, why do we emphasize "Fragrance-Free"? Most laundry softeners out there are focusing on their nice fragrances, but why not A Normal?
The original purpose of Softener is to protect the clothing fiber, avoid static shock, reduce wrinkles on clothing and achieve the antibacterial effect. 
Softeners that are seen on the local markets add all kinds of fragrances to stimulate the buying desire of the customers!  This gives people the wrong idea that 'adding more = smell better'. But it's not actually doing the job! 
The fragrance has reached your expectations, but at the same time leaves a huge amount of residues onto your clothing fiber which you thought is clean, but actually the other way round…
Wearing clothes with the residues for a long period of time may cause skin irritation and other skin problems...
Advantages of using ANORMAL Laundry Softener - 
Ⅰ. Separate the softener & fragrance  - Use an appropriate amount of softener, pair it with Normal Laundry Perfume, if you wish to make the clothing soft and fresh
Ⅱ. EM Enzyme  - The EM produces useful enzymes, they are useful against floating particles, harmful bacteria and remove odor
Ⅲ. High-quality softener, EQ  - Protect the clothing fiber in forming fur balls, avoid static shock, anti-wrinkles and friction, as well as protecting the fiber from color runs
Ⅳ. No harmful chemicals detected  - Obtained the certification from recognized institutions on no harmful substances detected
³Normal Laundry Perfume ▼
As we mentioned earlier to separate the softener & fragrance, you may add the amount of Laundry Perfume according to your personal preference!

No need to worry about residue of the softener~
Do not miss this if you are the person that is highly concern about the fragrances after doing the laundry დ


3 types of Laundry Perfumes offered for the Laundry collection ↓
These are totally different from other laundry softeners in the market with overpowering fragrances. They are mild and also refreshing at the same time! 
1 drop of Laundry Perfume  = 3 cups of regular softeners
Although the capacity of the Normal laundry perfume is not big, it is still able to last for a long period of time. Recommend for those having concerns about the safety of ingredients but at the same time, wish to add fragrances to your clothing. 
Alright, this is a summary of the A Normal Laundry collection! Stay safe and healthy everyone! Let's get through this period together! ♡♡♡